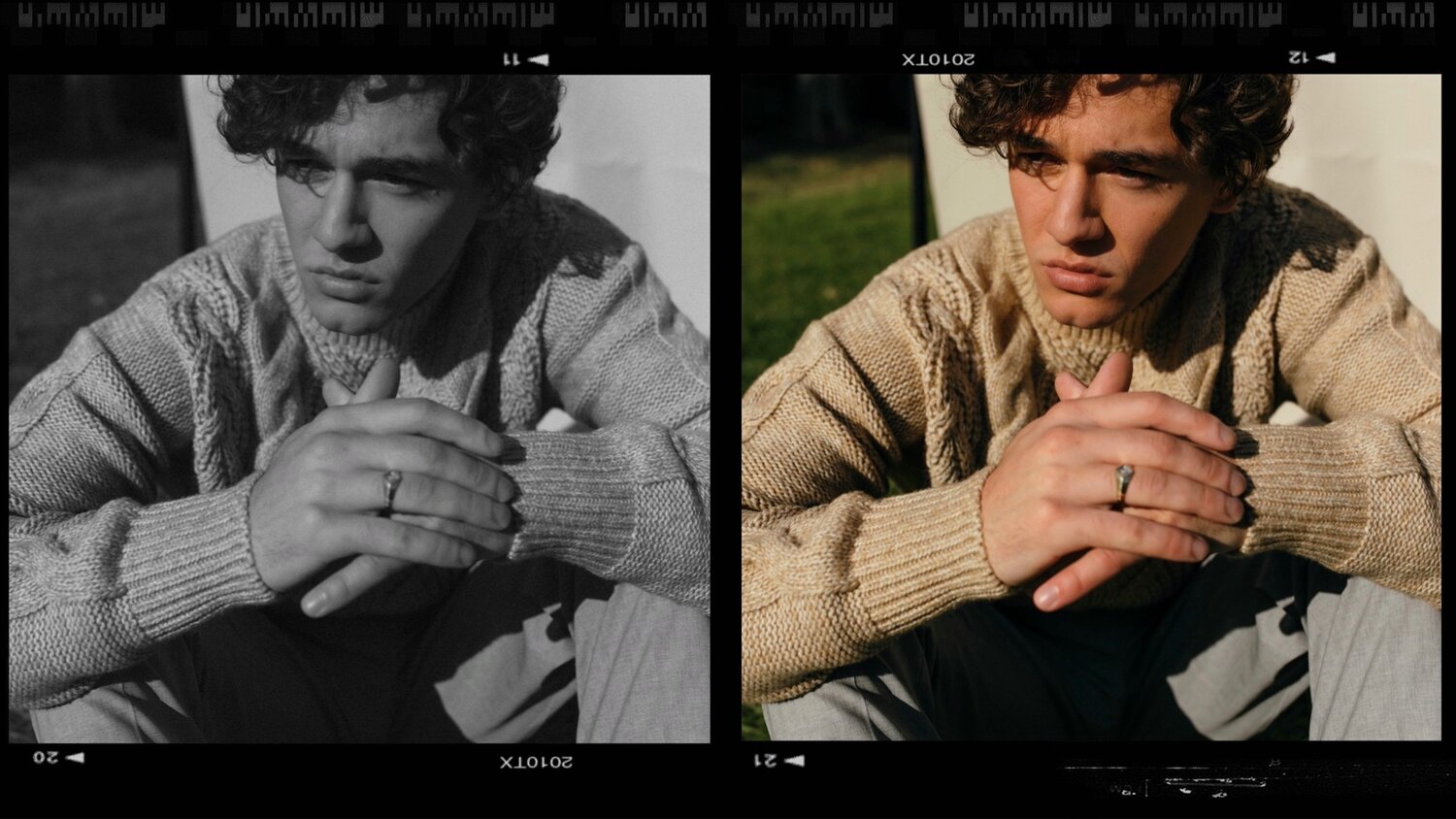 "Saved By The Bell" was one of the most iconic TV shows of the 90s, making mega-stars out of its young cast members. Now a "Saved By The Bell" reboot is premiering on NBC's Peacock streaming service, featuring much of the original cast alongside a new generation of charismatic high school students. 
Belmont Cameli, an up-and-coming actor from Chicago, is one of these new cast members destined for stardom. He plays Jamie Spano, captain of the high school football team and son of Elizabeth Berkley's original series character Jessie. Like his character, Belmont played football in high school, but the similarities end there. Jamie is a lovable jock whose first scene features him reading a textbook upside-down; Belmont, by contrast, says he's always taken his studies very seriously and didn't even realize he wanted to act until after a year of business school.
Belmont grew up with a tight-knit family and is proud of his Italian heritage. He believes he inherited much of his acting talent and his sense of humor from his dad, who used to speak at every family function. Belmont's unusual name is also a family legacy: when his grandfather Belmondo immigrated from Italy years ago, his name was Americanized to Belmont.
22-year-old Belmont has appeared in student films and a 2018 episode of "Empire," but the "Saved by the Bell" reboot is his major television debut. He began his career by modeling to become comfortable on sets and make connections, but acting, writing and directing are his ultimate goals. Belmont moved to Los Angles a year ago to start auditioning, which he says he loves because it gives him the opportunity to practice acting. A hard worker to the core, Belmont appreciates any chance to work on his craft.
We were excited to ask Belmont some questions about his journey from Chicago to "Saved By The Bell."