This season at Shanghai Fashion Week there were a lot of conversations about how the fashion industry has changed, or will change due to the COVID-19 pandemic, from catwalks going virtual, to the new standards for consumer behaviour. These seismic shifts seem to be pushing us into a new age, and the young designers of Shanghai Fashion Week SS21 are ready for it.
The five designers below have lived all over the world, and with their life experiences, they have risen to be a new generation of Third Culture designers who are not here to please, but to show their true ideas and break down cultural barriers through their creations.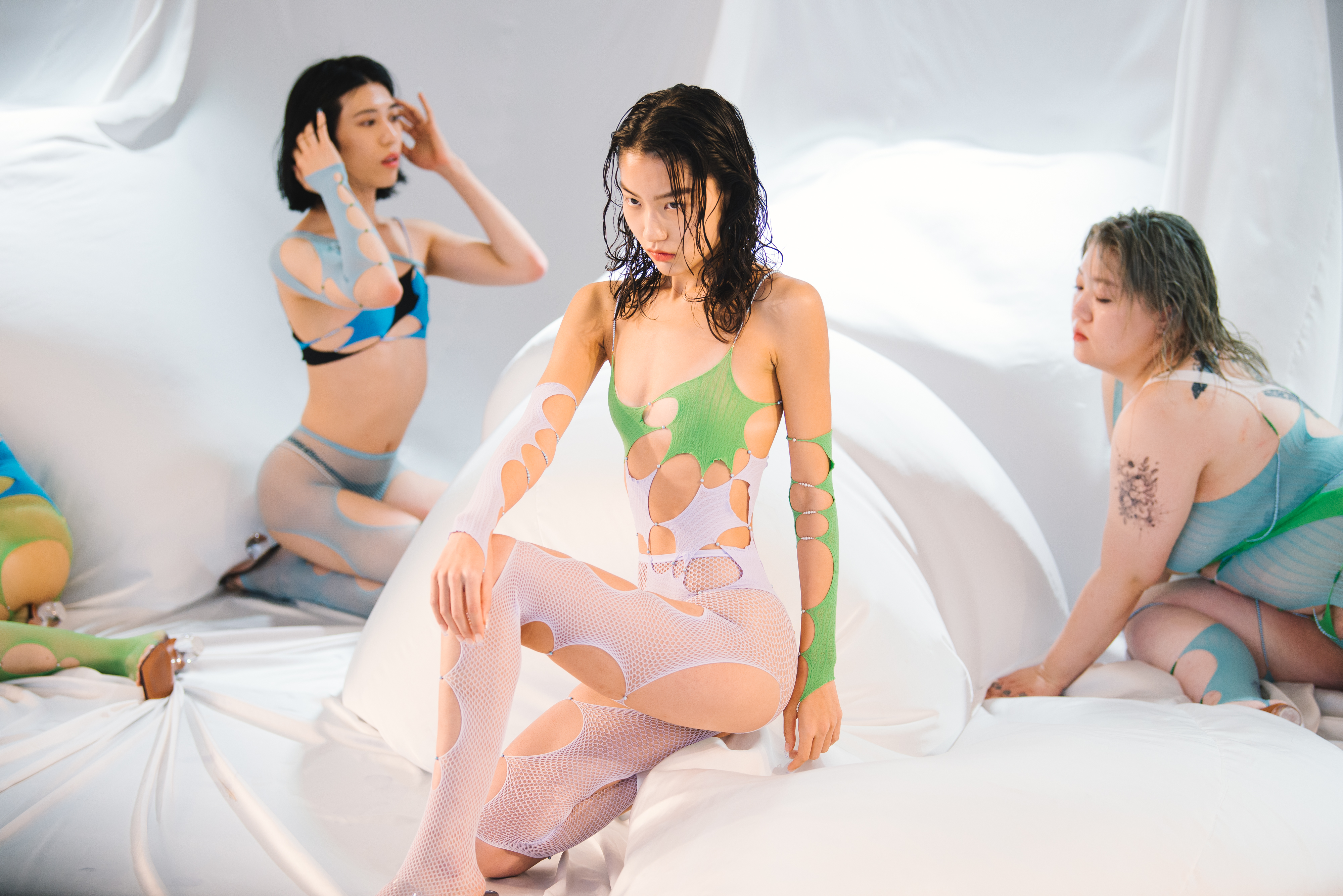 1. RUI
RUI was one the most talked about designers of the season, and it's well-deserved. Her signature designs are figure hugging pieces that act as an elegant second skin for all sizes, while reminding everyone that the most important aspect of fashion is the wearer. 
"I think Chinese culture itself is very unique, and its historical precipitation has created a lot of richness and strength. Previously, whether it was Chinese or foreign designers, they only knew how to misappropriate it, and did not really deconstruct it or capture the real spirit of the country. However, in recent years, young designers have slowly started to make things with Chinese characteristics that express Chinese fashion culture, as well as a lot of diversity and an overall reflection of Eastern modes.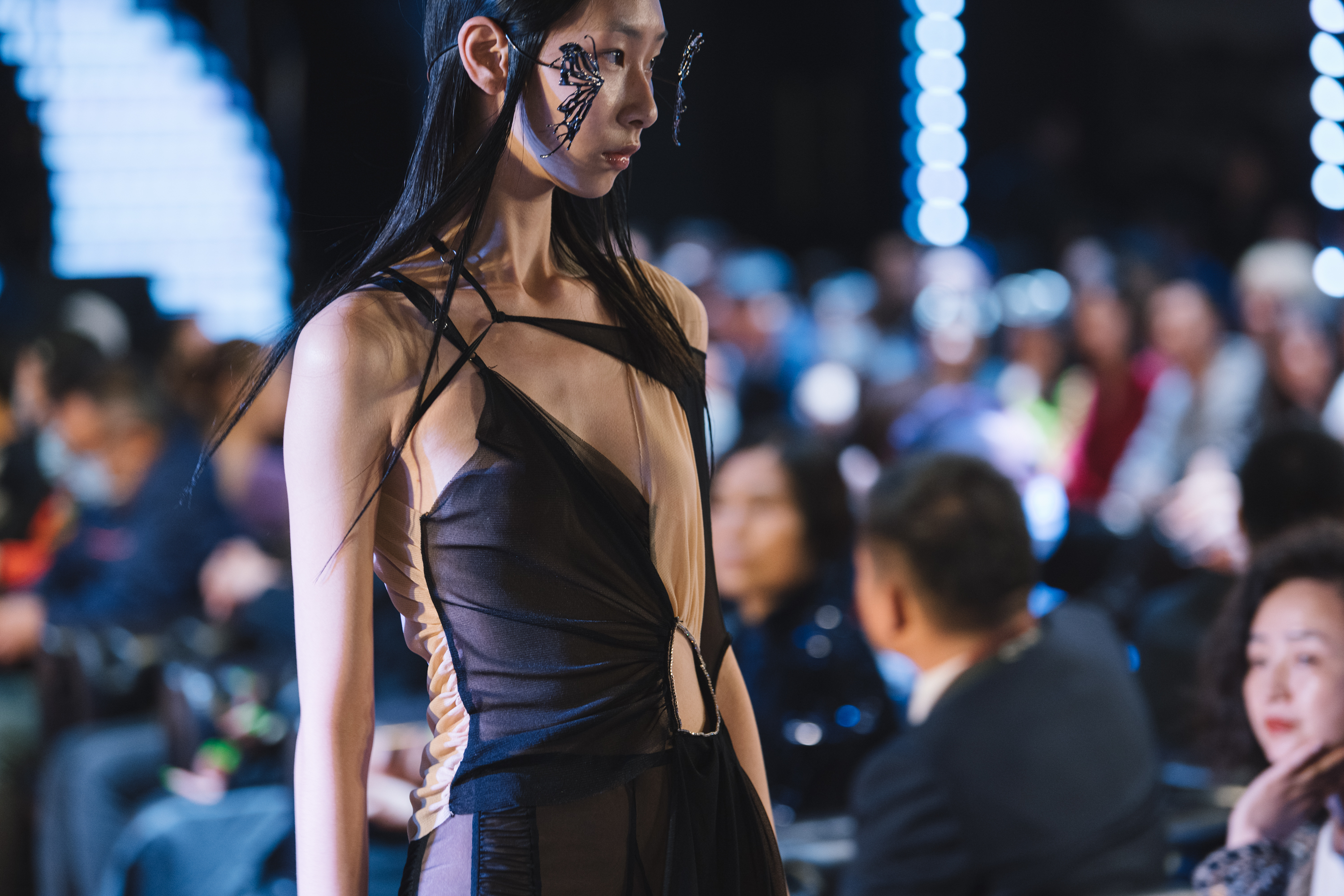 2. DIDU
This beloved independent designer debuted her first ever show in the famous Shanghai Paramount Ballroom for their SS21 collection, "Under The Skin". DIDU stems from Antwerp and Shanghai, both cities known for their outside-the-box thinking, and this is apparent in the collection. 
"We have had life experiences overseas, but we have a Chinese way of thinking too, and naturally we just developed this third way of thinking and living. I think when time advances, Third Culture will become mainstream, and it will affect an entire generation of people, not just Chinese.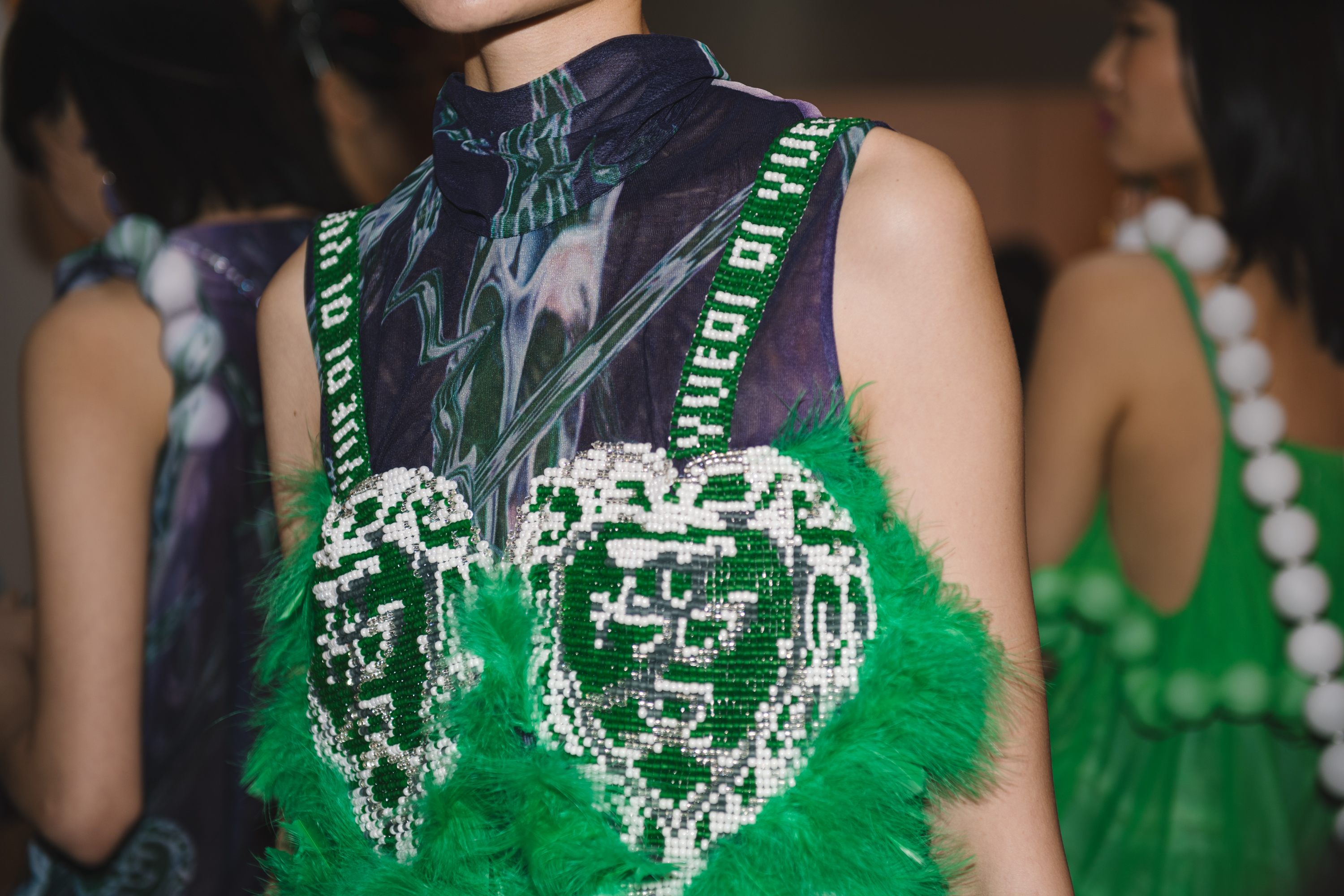 3. Yueqi Qi
Yueqi Qi kicked down the doors of the fashion industry with a bang with her intricate beading. Her colourful and sophisticated SS21 collection set the scene of a traditional marriage ceremony.  
"The pandemic has caused us to really think about our lives, and how brands now are using high-tech methods to show, which is actually progress for the fashion industry. For our brand, we have more time to think about our future and how our story should continue."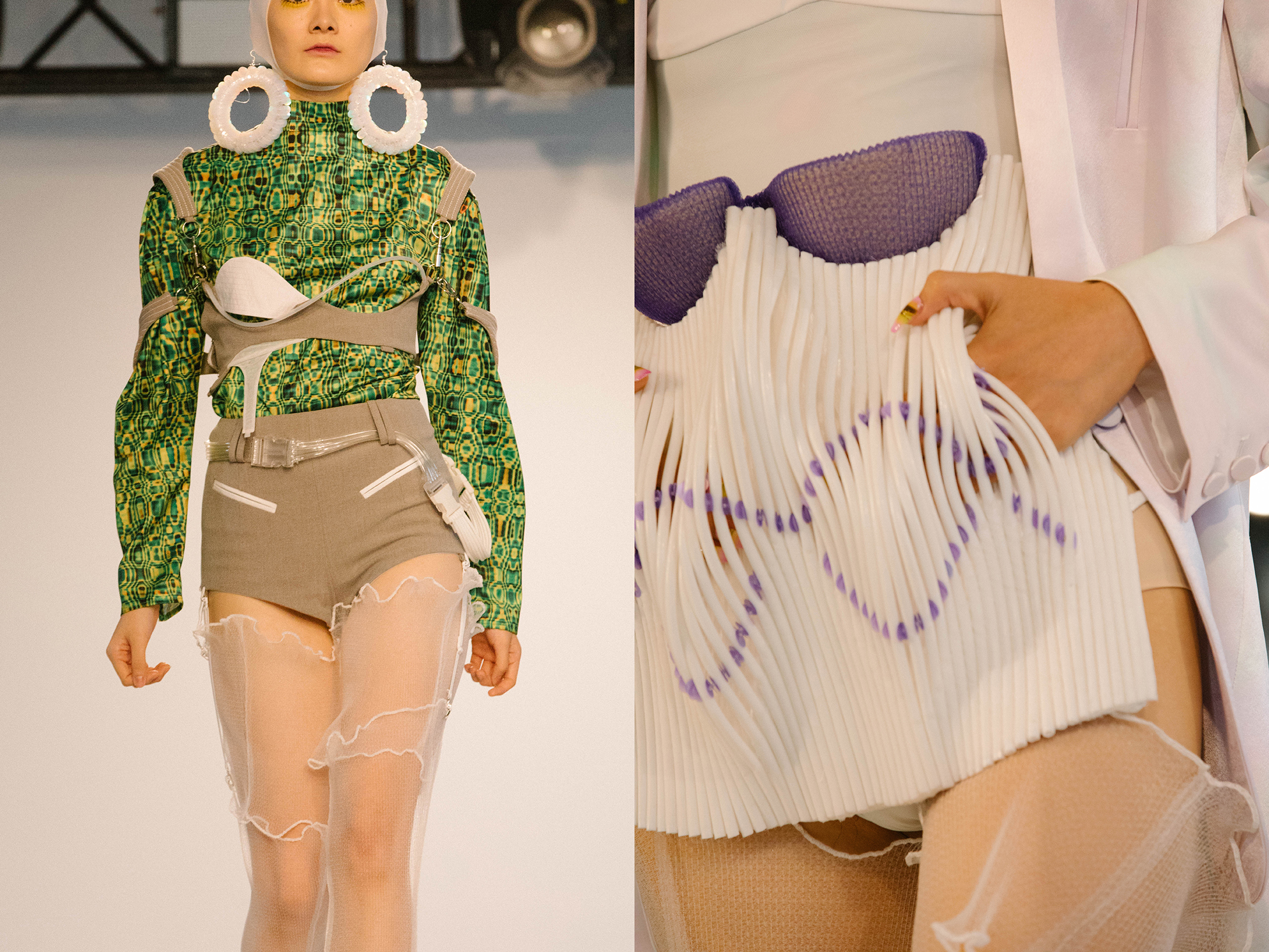 4. Shie Lyu
This year has been a trying time for Shie Lyu, who decided to uproot her brand from New York to China during the pandemic. A true Third Culture kid, Shie has spent the majority of her life between Australia, China, Japan, the UK and the US. Absorbing a variety of different cultures has ignited a delicate balance within her designs that thrive on contrast, managing to be both minimalist and eye-catching at the same time. 
"When everything stopped for the pandemic, I was very worried. I anticipated that Fashion Week might be cancelled, but I was proven wrong in the most wonderful way. I think every industry, especially fashion, needs to rethink how to sustain and proceed into the future"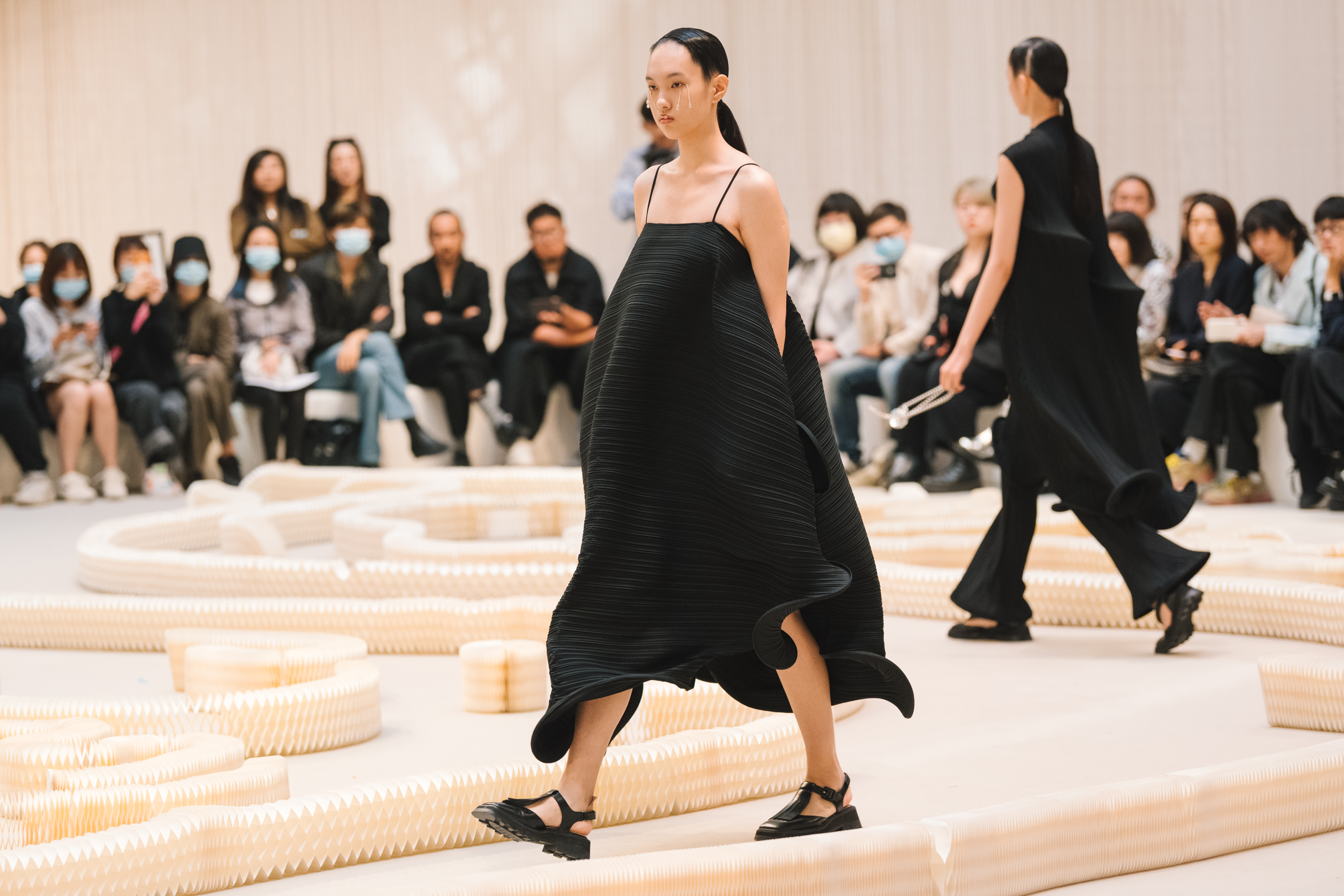 5. Mayali
This graceful designer explores the relationship between fashion and death. After the turbulent experiences of this year, the "Blurred Humanity" SS21 collection exhibits a sense of simplicity and an eye for structure and detail. Incorporating her love for architecture and exquisite tailoring, the show itself was a sight to be seen.
"Fashion is heading into and already exploring the digital world, it might have been force-started by the pandemic, but it is heading that way, and shopping online will be our reality, so we have to embrace it. Eastern and Western cultures are very different, and every country has its customs, we want to show appreciation for all body forms and wash away the barriers while looking beautiful."